Non-Contact Infrared Thermometer
Designed for measuring body temperature, specifically for use on the forehead area. Requiring no skin contact, the thermometer works by collecting heat radiation emitting from the forehead. It's a more hygienic, reliable option for fever-checking compared to intrusive oral thermometers. Receive highly accurate measurements in seconds with the single click of a button. An integrated alarm sounds when raised body temperature is detected, making it easy to inform both user and individual of a potential fever. Requires 2 AAA batteries, included.
Auto shut-off after 30 seconds to save battery with power saver.
Pre-calibrated.
Commercial grade.
0.1° F or 0.1° C resolution.
Requires 2 AAA batteries, included.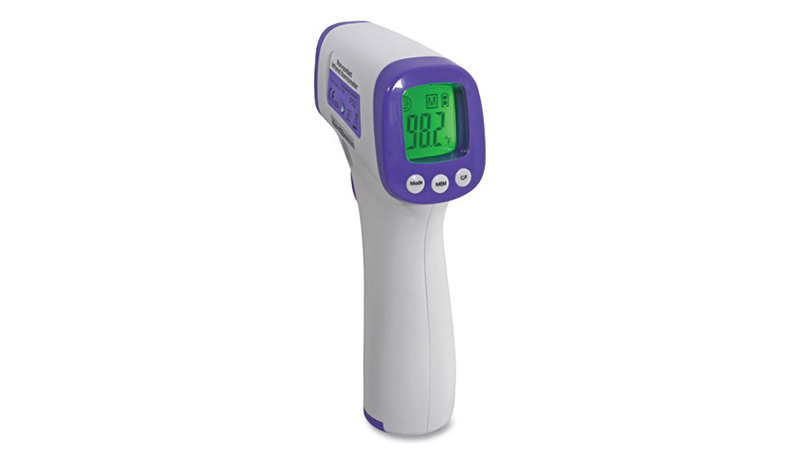 Call for large order discounts