Thoughts to Consider During Cold and Flu Season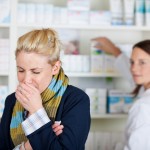 Right in the middle of cold and flu season this year I attended two large conferences. If the shared-air plane ride isn't exposure enough to those coughing and sneezing around you, shaking over 100 hands and touching the buffet line utensils definitely has to be.
During cold and flu season, an average of 30 million people display symptoms each week.  I can tell you from personal experience, these folks do not stop traveling, attending conferences and definitely do not hesitate to take the hand they sneezed into moments early and now warmly embrace yours.
People with the cold or flu can infect others 24 hours before they feel sick. As a business traveler or an office worker, how do you keep from catching the bugs of both the people who display systems plus those who don't even realize they are sick, yet?
Eighty percent of infectious illnesses are spread through hands and surfaces.  "Keeping the hands clean is one of the best ways to prevent the spread of infections and illnesses," Center for Disease Control and Prevention.
When you can't avoid being around sick people, wash, dry and sanitize your hands frequently.  If it is within your control, clean and sanitize germy common surfaces such as doorknobs, elevator buttons, countertops and surfaces in break rooms.
If you end up getting sick, here is a checklist the Center of Disease Control and Prevention recommends you follow:
Stay Home
Wash Hands Often
Use Hand Sanitizer
Use Tissue When Sneezing
Drink Plenty of Water
Here are some resources for best practices for staying well and making your office ready for cold and flu season:  www.healthyworkplaceproject.com, www.gojo.com/illnessoutbreak and of course, the Center for Disease control:  http://www.cdc.gov/flu/about/disease/spread.htm.